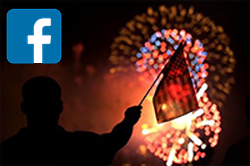 We had our biggest turnout to date! We are so happy that our residents, residents from surrounding counties, and folks from out of state were able to attend and enjoy the music, refreshments, and fireworks show. Thank you to all of the businesses and individual donations, you truly made this event possible!

Visit our website to stay tuned for next years raffle prizes and event details. www.mathewsfireworkscommittee.com

m.youtube.com/watch?v=wFrp5kF9eL0 ... See MoreSee Less
2017 Mathews, VA 4th of July Fireworks Celebration.
Read More